Paua table
The Aigantighe has a Paua table for kids of all ages to come draw, play and read art books. There is always a well-stocked supply of coloured pencils and paper to use, so come on in and create your own masterpiece!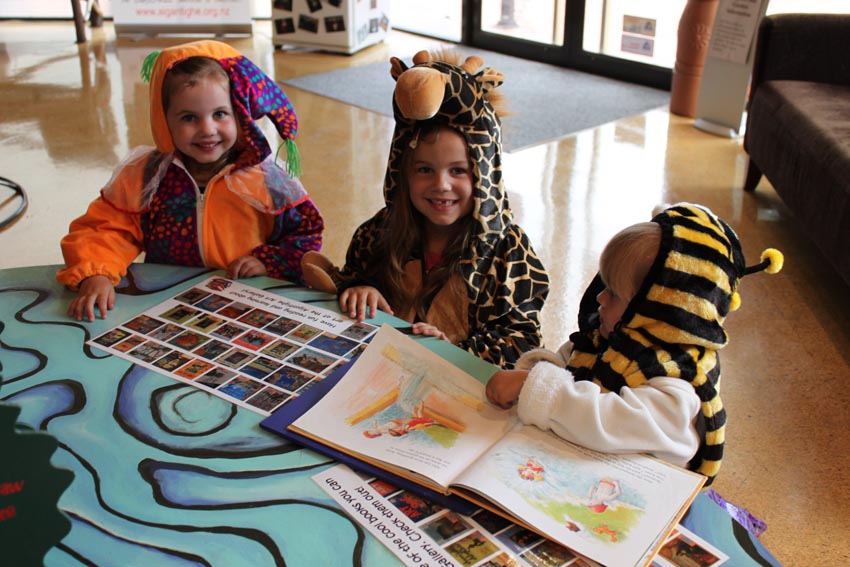 School holidays
Every school holidays, the Aigantighe gets decked out for all our younger visitors. The costumes are put out and kids are welcome to dress up as their favourite animal or figure from one of our paintings.
There are Art Hunts to do, Lucky Dips to enter, along with the Art Competition that has a different theme every holidays. The winner of each age group category in the Art Competition gets an art pack prize and their work is put up on display in the entrance of the gallery. Entry forms are always available from the Paua Table.
With all this and so much more, the Aigantighe is the place to be these school holidays!