About the Project
2020 raised the community awareness of the economic challenges faced by the retail and hospitality industries. However, COVID-19 is only one piece of the puzzle. Other challenges – such as upwards trends in online shopping, building earthquake standards and rising operating costs – have and will continue to put pressure on town centres throughout New Zealand.
The community and City Centre stakeholders have told us that the time has come to re-imagine how we experience the City Centre and the role this plays in the wellbeing of the District. Our vision is to recreate a vibrant and sustainable city centre that will meet the diverse needs of our residents for the next 30 – 50 years.
Public feedback on our Long Term Plan indicated that the Council should have an enabling role in the Timaru City Centre Regeneration. This will include:
Leading a significant works programme (with the community and private sector) to change the look and feel of inner-city public spaces to improve inner city lifestyles.
Adapting relevant plans, practices, policies and strategies to enable appropriate private sector investment in the city centre.
Assisting with the creation of focal points and public gathering places.
Supporting the scaling up of existing events.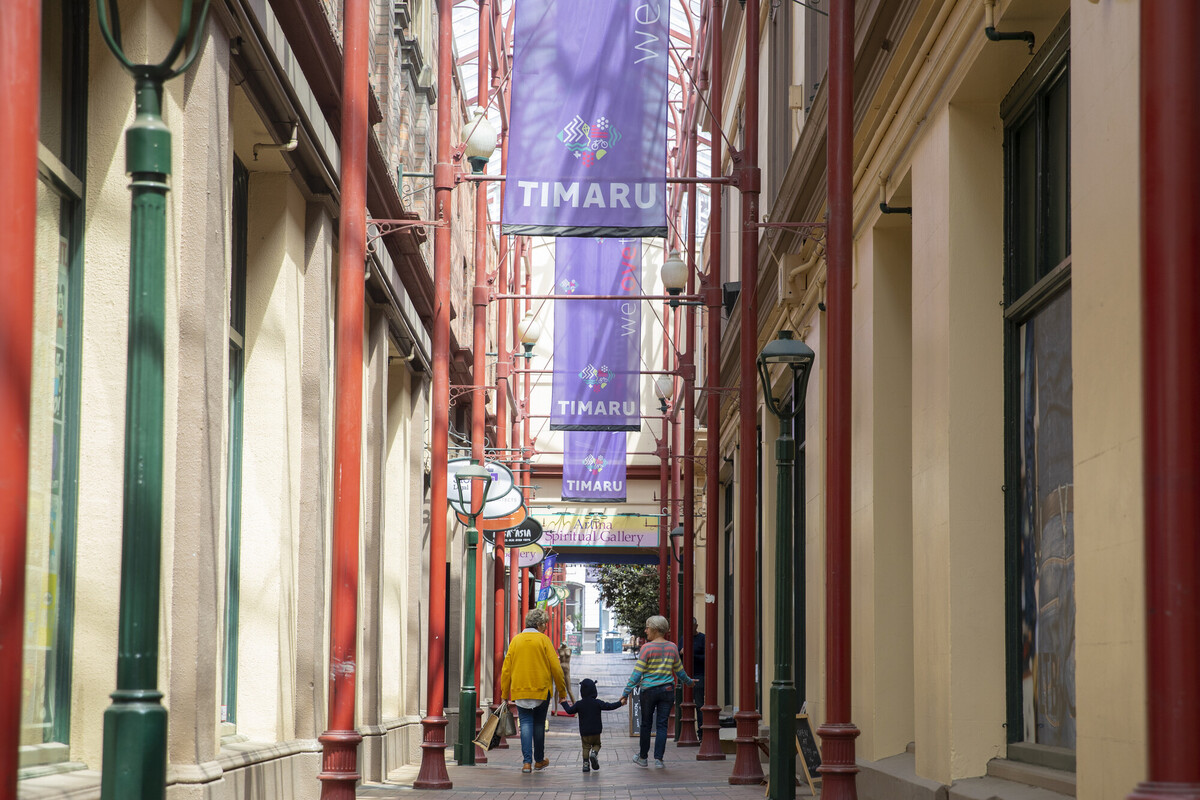 Before we commit funding to any big ticket changes, we need to make sure they make sense right now and into the future. We need to match what we're proposing to do with what our stakeholders and communities want to do and experience.
The initial stages of this project will be about listening to our stakeholders, testing what works and understanding what doesn't work in our City Centre and evaluating new ways of doing things. It's going to be an exciting project and it's important that we bring the whole community along.
You can read in more detail all the reports that got us to this stage in the Background Reading section.
Governance and Advisory Groups
The overall project will be overseen by a project steering group. The members are:
Mayor Nigel Bowen
Councillor Allan Booth
Councillor Steve Wills
Councillor Barbara Gilchrist
Councillor Sally Parker
Karl Jackson (Arowhenua General Manager)
Nigel Gilkison (Chairman of CBD Group)
Shaun Stockman (Managing Director Stockman Group Ltd)
Andrew Dixon (General Manager Infrastructure)
Nigel Davenport (Chief Executive Officer Venture Timaru)
Rosie Oliver (Development Manager)
A Development and Investment Steering Group will be set up to identify the commercial sector's investment priorities and work out how we can coordinate and collaborate with Council investments.
The Community Advisory Group with a diverse membership will ensure that the overall direction of the project will meet the diverse needs of our community.
Other specialist advisory groups may be established as the project requires however there will be extensive targeted engagement on individual projects to ensure wide community input.
Last updated: 23 Nov 2021