The initial stages of City Hub Strategy will feature the development of several components that will work together to help regenerate our City Centre. The two exciting components are the Development and Investment Toolkit and the Urban Master Plan.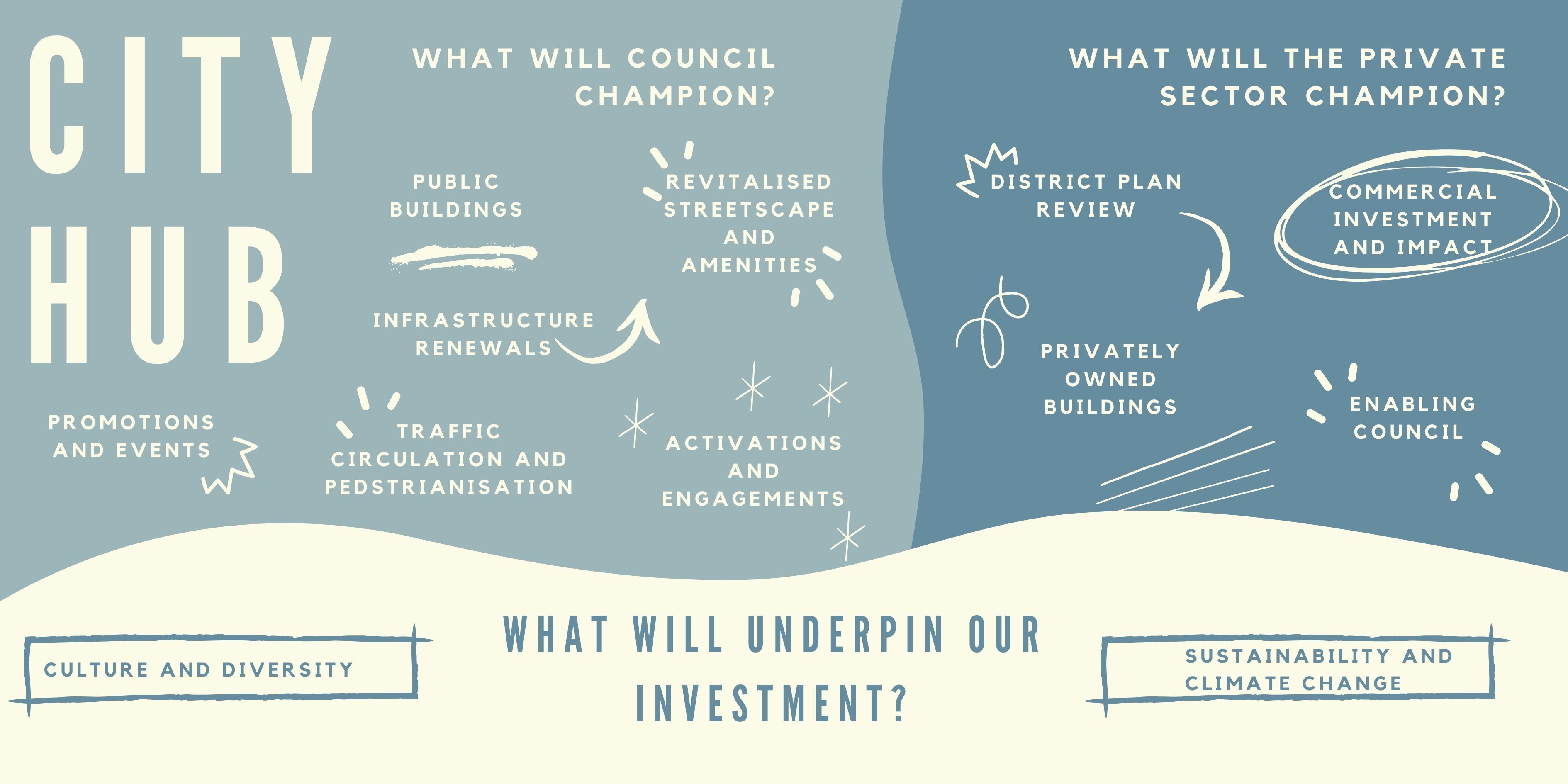 Development and Investment Toolkit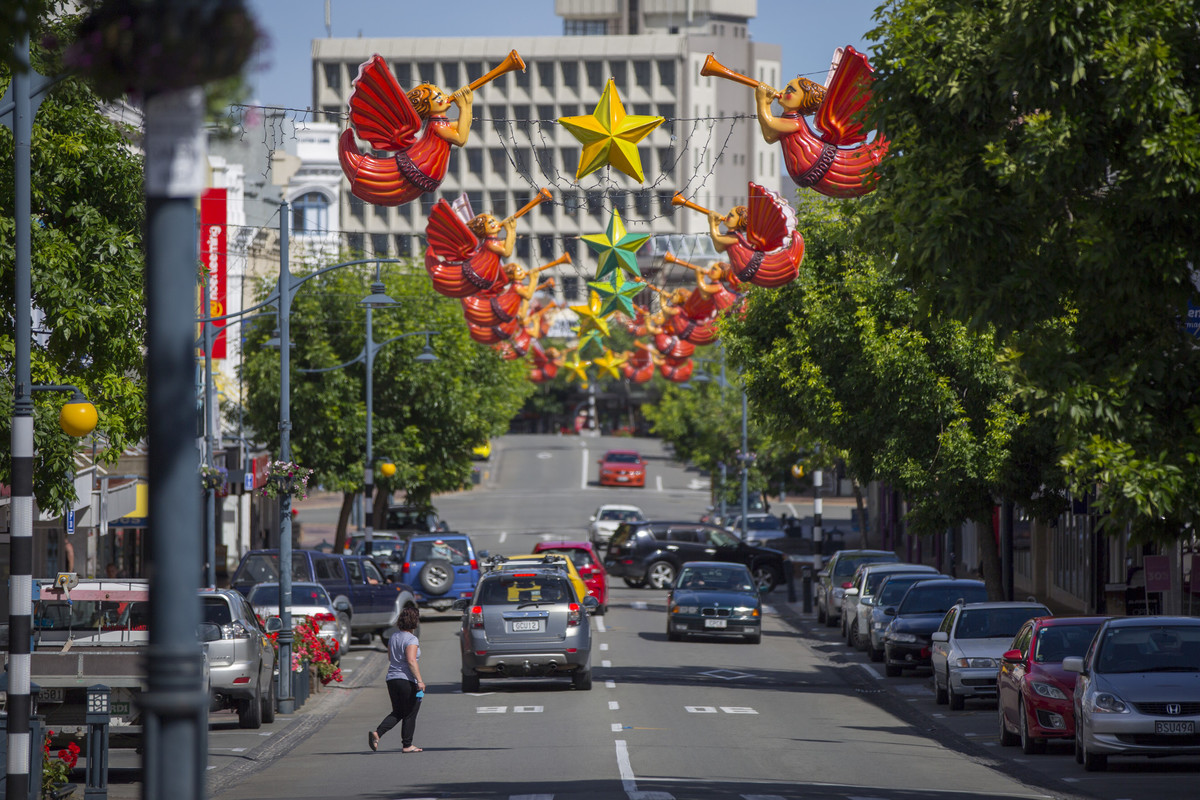 The Development and Investment Toolkit will enable us and the business community to measure, prioritise, collaborate and enable investment and development in the City and District. It will ensure that public investment work in harmony with private investment to ensure the best outcomes for the community.
It will be developed by a specialist Development and Investment steering group, which will feature expert advisors and stakeholders.
Urban Master Plan
A strand of the project will see the creation of an Urban Master Plan with help from urban design experts and input from the community.
This will take a fresh look at how we experience our City Centre now, and identify minor and major projects projects to make it a more vibrant, future-proofed place, aligned to the needs and interests of our community.
In the coming months and years be taking to the streets to trial new ideas and test our vision with the community. All along the way we'll be asking for your feedback on these trials and concepts to bring the ideas to life.
Last updated: 23 Nov 2021