Favourites: Goldie, Hodgkins, McCahon
The masterpieces of these three bastions of New Zealand art are on permanent display in the Favourites room of the House Gallery.
Colin McCahon was born in Timaru, while both Charles Goldie and Frances Hodgkins knew the Grant family who founded Aigantighe.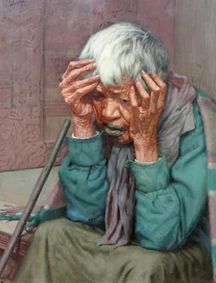 ---
Victorian
The Aigantighe holds an impressive collection of Nineteenth Century British paintings, a selection of which is always on display in the corridor of the House Gallery.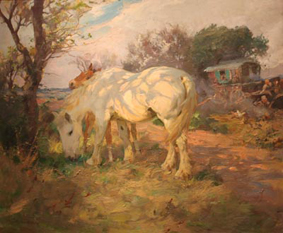 ---
South Canterbury Room
This room showcases the art of South Canterbury artists from Victorian times until today, in an eclectic range of media and styles.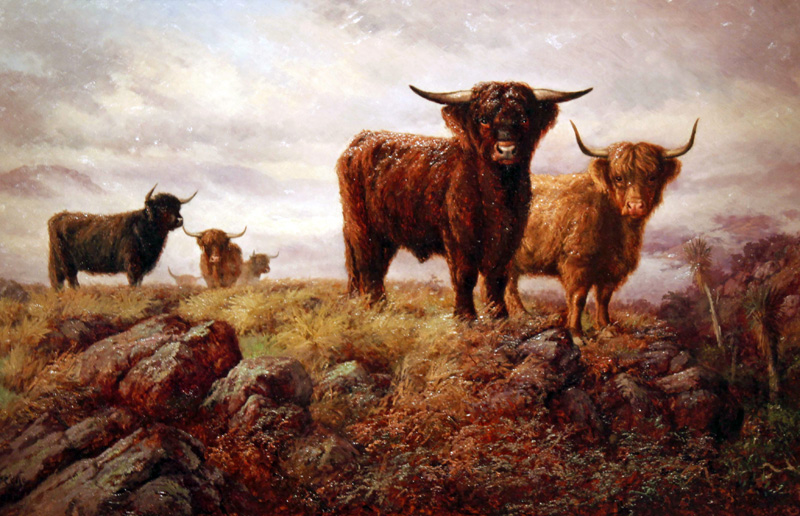 ---
Cloakroom
The cloakroom gives a glimpse into the life of Mrs Helen Grant, who built Aigantighe in 1908 and lived in the house until she passed away in 1955, aged 101.
A portrait of Mrs Grant hangs on the wall along with mannequins displaying her wedding dress, an evening gown, and the very same shawl that she is wearing in her portrait.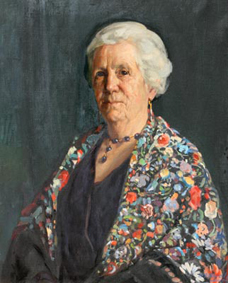 ---
The Sculpture Garden
The Aigantighe Art Gallery is located on extensive grounds with established trees and gardens. Many outdoor sculptures are permanently on display around the grounds, which are always open to the public.
An international Stone Carving Symposium was held at Maungati in South Canterbury in February 1990 as part of the Aoraki Festival. The sculptures that resulted from this event were gifted to the nation and the garden of the Aigantighe was chosen by the sculptors as the site for their permanent safekeeping. These are the Sculptures of Mt Somers Stone: Nga Kahui o te Maunga Kei Kei, which may be seen out under the trees in the garden.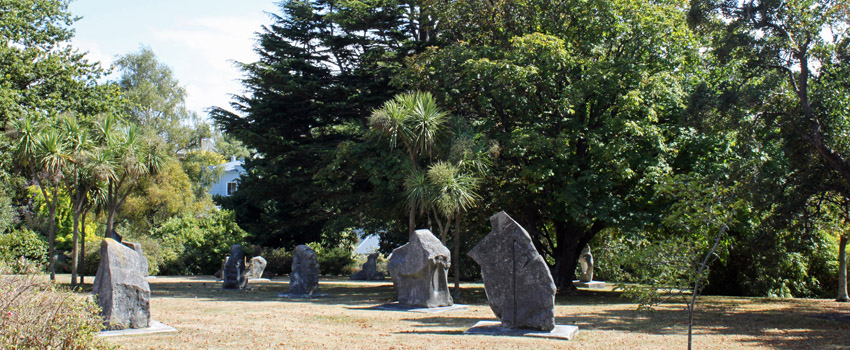 The Aigantighe also has a large collection of Pat Foster's stone sculptures permanently on display outside the octagon. Foster donated these works to the gallery as she wanted her work to be enjoyed by everyone.