In this section
Welcoming Communities – Te Waharoa ki ngā Hapori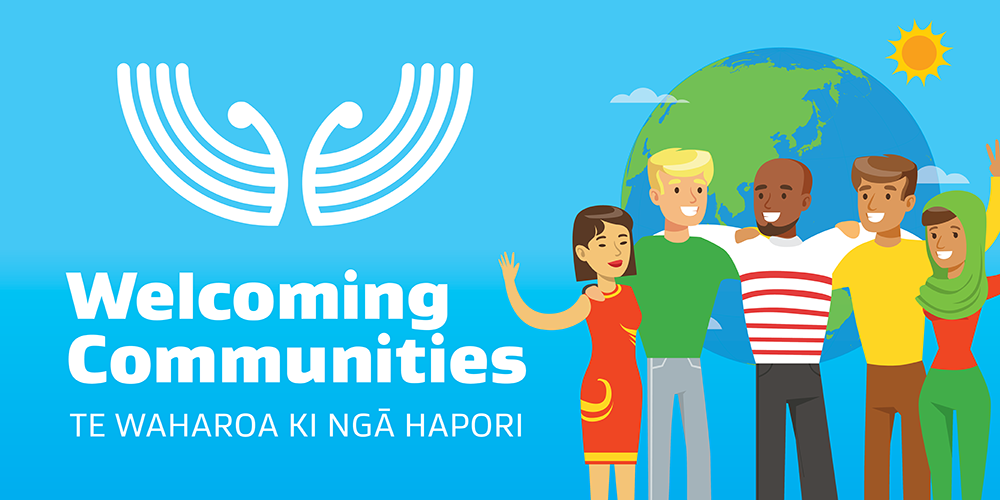 The Welcoming Communities – Te Waharoa ki ngā Hapori programme is led by Immigration New Zealand in partnership with the Ministry of Ethnic Communities and the Human Rights Commission. It provides a framework for our district to become even more welcoming and attractive to newcomers – a place where people want to come, stay and make their home.
The Welcoming Communities initiative brings together 31 councils and communities across New Zealand to promote, showcase and enhance existing initiatives to help newcomers feel welcome. It also creates new opportunities for welcoming activities.
Timaru District Council has recently joined the programme and is excited to ensure our region is putting out the welcome mat to newcomers including recent migrants, former refugees and international students.
Watch this space as the work plan evolves! If you have any questions or would like more information about the Welcoming Communities programme, please contact Connected Communities Coordinator:
Jess Hurst
Email: welcomingcommunities@timdc.govt.nz
Mobile: 027 264 3010
Read more about the national Welcoming Communities Programme on the Immigration NZ website
Immigration NZ Welcoming Communities webpage
Last updated: 27 Apr 2023