The Timaru District Council, in partnership with the Ministry of Justice, has sponsored the Timaru District Safer Community Council since 1993.
The Council has delegated authority to a Safer Communities Committee made up of representatives from Government and social agencies. This committee reports back through the Community Development Committee.
Safer Communities
Safer Communities focuses on reducing alcohol related offending, violence, family violence and youth offending; facilitates the co-ordination of local agencies and initiatives to benefit individuals and at risk families.
Project Turnaround
Project Turnaround is contracted by the Ministry of Justice to deliver restorative justice in South Canterbury and has done so since 1996.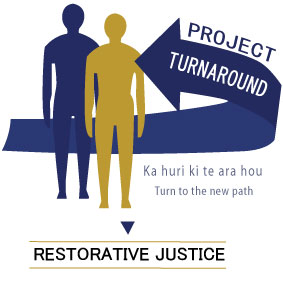 Restorative justice is a process for resolving crime that focuses on redressing the harm done to victims while holding offenders to account and engaging the community in the resolution of conflict. To be eligible for restorative justice the offender must enter a guilty plea.
The main goal of restorative justice is to provide opportunities for both victims and offenders to be involved in finding ways to hold the offender accountable for their offending and, as far as possible, repair the harm caused to the victims and the community.
The Safer Communities office is located off Barnard Street at the rear of the main Council building. For further information phone (03) 687 7276 or email us.
Last updated: 23 Jun 2020