As part of our Memorandum of Understanding with the Government, and in exchange for $6.7 million in water stimulus funding, the council agreed to engage with the reform process and provide a significant amount of technical and financial information to inform the process.
The council was assured at the time of agreeing to this that it was a voluntary process and that councils would be in the position to opt out to any future reforms.
We have received our first tranche of analysis back from the Water Industry Commission for Scotland (the body appointed by Government to provide analysis of the sector), as well as details of the Government proposal to combine water services into four entities, with one covering the majority of the South Island.
I, and the rest of our councillors, are still to be convinced that this is the best approach for the community, and they have some significant concerns or questions that they feel are yet to be answered.
Detailed below are some of the concerns we have:
Support for strong regulation
I support the need for a strong regulator to hold service providers accountable.
To avoid the practices that have resulted in major system failures seen elsewhere it's important that we have strong, clear guidelines from an independent regulator.
However, I feel that undertaking a reform of this type while we don't know what those standards looks like is not the best approach. People are being asked to buy into a significant reform with very little idea of what it's going to look like.
That's why we're asking for a pause in these proceedings to let Taumata Arowai get established and outline the regulatory environment we're working in.
Reduction of local accountability/governance

Under the new proposal Councillors can see a reduction in local oversight and local direction being provided to the new water entity.
Under the current system, your 10 elected members provide direct governance over your water services. If you're not happy with something, you can ring us directly and voice your opinion. Good luck getting the phone number of the new water authority chair.
The new service will see elected members from more than 20 councils vying for one of six seats on a 12 seat body, which will then select the body that then selects the board of the new water organisation.
The major city councils such as Christchurch and Dunedin, who represent the biggest number of people would understandably want a guaranteed say, and I'm concerned that smaller councils such as ours could go for years never having anyone representing them.
Myself and our Councillors are concerned that with this reduction in local focus, the new water entities will be primarily responsive to water industry regulator Taumata Arowai and directives from central government, at the detriment of having a focus on local issues.
A fight for local investment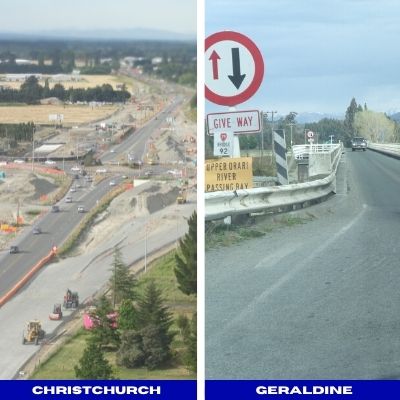 While the metropolitan areas are concerned they will be subsidising rural areas, as a thriving provincial centre our Councillors concerns are different.
History has shown that when making future investment decisions, large national bodies seem to favour investing in the main centres.
As a council, we can take a more holistic and community-interested look at the needs of the community and make long term investments to help drive growth in our district.
I'm concerned that a water entity under significant government pressure to deliver huge capital and operational savings, while providing water to an agreed standard, and with very little local oversight, will not be interested in making this kind of investment. With the whole South Island competing for investment, it's likely that those with the loudest voices get the most funding.
We've seen many examples of this – from Waka Kotahi funding focused on commuters in Christchurch, rather than enhancing lifeline connections in the provinces; to moving of ACC jobs from Timaru to Dunedin.
I want to be able act solely in the interest of this community, to invest in growth, not just stop decline, and I fear that the South Island Water Corp won't share this view.
Ownership in name only
Under the proposals that council will continue to own the assets, but have no shareholding, direct control or income from those assets. They won't appear as an asset on council balance sheets. This includes approximately $500 million worth of pipelines, reservoirs, intakes, treatment plants, sewage treatment plants.
By any measure this is an unusual definition of ownership. I feel it's the government saying, yes you can keep it, but we don't trust you to run it.
I and our councillors feel that the government assuming the long term debt of around $60 million, and around $20 million of compensation for costs doesn't seem like a very good deal.
The community built and paid for those assets over many, many years and there are concerns that under this model we're selling our community short by handing over control of such significant community assets for a relatively small amount.
Concerns over the government information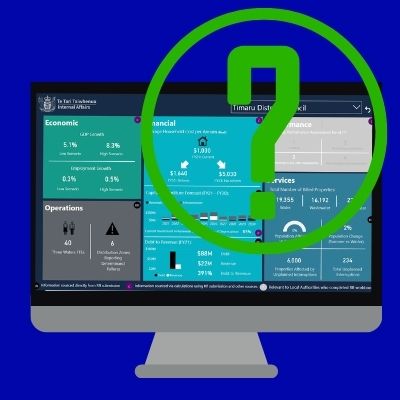 The majority of Councillors feel that the simplified dashboards provided by the government seemed to be more of a public relations exercise, rather than providing information required to make informed decisions.
They have some serious concerns about the assumptions made and the service levels sitting behind the suggested investment amounts.
Are the levels of service appropriate, or are they gold plating our supplies at the expense of overall affordability?
For example, the price quoted under the new entity has been made by simply dividing the overall cost by the population of the area divided into households by dividing the figure by 2.4.
There is no indication what the actual costs to consumers will be, whether customers on rural/smaller schemes will be included and what overall service levels will be.
We also have real concerns whether the quoted savings are actually deliverable.
There is a complete lack of sector confidence in the ability of the new water entities to deliver the massive savings in capital and operating costs that are required to deliver the savings claimed by government.
With no changes to staffing levels, and indeed an indication that they will be increasing staff numbers, likely retention of the contractor delivery model we currently use and not transformational technology jumps on the horizon we don't see how these savings will eventuate.
Some of the claims such as sharing of infrastructure like waste water treatment plants between communities is fanciful, particularly in the South Island where there are significant distances between our settlements.
This approach may work in Scotland where the majority of people live in the 75km gap between Glasgow and Edinburgh, not so much in the 85 km gap between Timaru and Oamaru.
We're having our own independent analysis undertaken, which we'll be able to share with you soon.
Lack of detail about public consultation

Councils haven't received any detail about when and how we should consult with our communities about this significant issue, nor whether the government will consult outside of the formal select committee procedure.
The current government marketing for this programme, even after the changes they were forced to make hasn't really hit the mark with the public, and makes light of what is a serious issue.
Our Councillors feel that there should be real and meaningful consultation with the public over an issue this significant, we're keen to get some initial feedback so that we can underscore this to the government when we tell them what we think.
A lot of unanswered questions
Our Councillors still have a lot of unanswered questions. These include:
Why the rush? Although there needs to be action, this is not a sector in crisis that needs a rushed fix.
Why are variations on this one option the only thing being presented? Many alternatives have been suggested that would provide a better balance of effectiveness and representation but none have been investigated.
How will the seats on the regional representation bodies be allocated?
How will the more than 50% efficiency savings be made when staffing levels are to remain consistent and there is little to no way of linking up remote water networks?
What effects will the removal of a $500 million of assets from the council balance sheet have on our ability to raise debt for other long term investments?
Who will set development charges for the company to supply new subdivisions/industrial developments, or how will choices be made to supply new infrastructure to areas?
What happens to the reserves we've tagged towards water renewals?
How will charging be done? Will tenants have to pay water charges directly, vs landlords through rates?
What about the 'third' water, stormwater, as a lot of the provision of this is closely related to roading?
If the big councils like Auckland and Christchurch pull out, are you going to force this change upon our communities?
---
Images
Orari Bridge picture by bjclow - CC BY-NC 2.0
Upgrading of SH1 to four lanes in Harewood, Christchurch and grade-separating at Memorial Avenue is under construction - by Schwede66 - CC BY SA 4.0
Last updated: 08 Sep 2021