21 Nov 2023
#CULTURE + LIFESTYLE
Timaru District Council has taken another step forward to make our district a welcoming community.
At a recent citizenship ceremony Timaru District Mayor Nigel Bowen and Timaru District Council Chief Executive Bede Carran signed the Statement of Commitment on behalf of the Council.
The commitment shows Timaru District Council partners with the community and Immigration New Zealand to build and maintain a welcoming environment.
"The signing the statement of commitment signals our commitment to the Welcoming Communities programme and shows that we want to work collaboratively with newcomers and receiving communities for the better of our whole region – both economically and socially," Nigel said.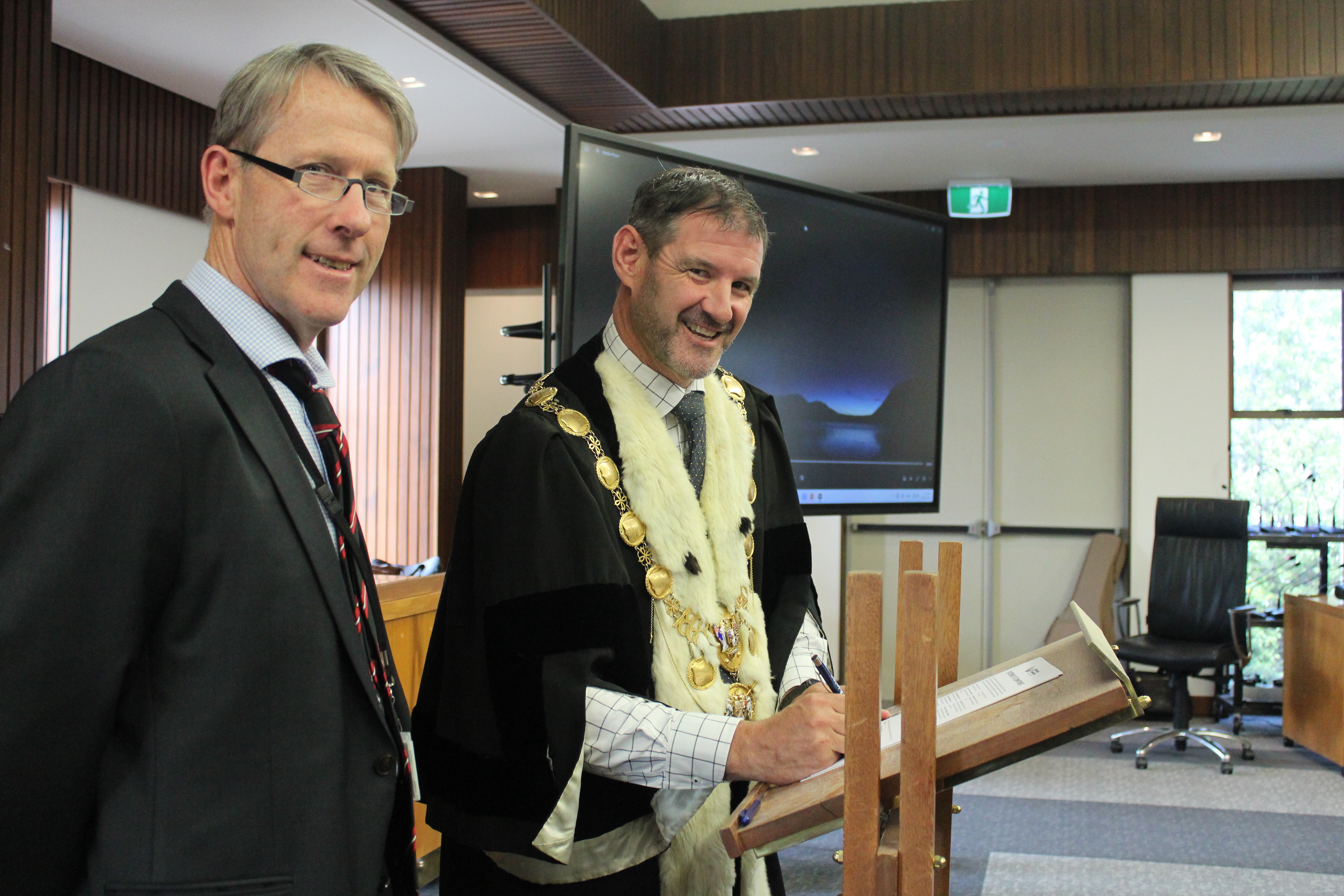 "The signing also completes the first stage of accreditation recognising the Timaru District as a 'Committed Welcoming Community."
Welcoming Communities is a programme to provide a framework for our district to become even more welcoming and attractive to newcomers – we want the Timaru District to be the place that people want to come, stay, and make their home, Community Experience Manager Claire Barlow said.
"Receiving accreditation builds a competitive advantage to attract, support and keep newcomers showing that we value and welcome newcomers," she said.
"It also shows that we are part of an international welcoming network and providing a way to assess progress and improve welcoming practices".