In this section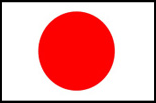 日本に住みたいですか?
[Do you want to live in Japan?]
Do you love Japanese culture? Well you could have a chance to live it thanks to our sister city Eniwa in Hokkaido!
We're looking for three secondary school students to go on a three week escorted Educational and Cultural Exchange to Eniwa, Hokkaido, Japan in June or early July 2019.
Applying is easy, you'll need a current valid passport and permission from your parents and preference is given those both reside and attend a Timaru District High School.
You can either write us a piece (150-200 words) on why you would be the best person to represent our district in Japan along with a current photo.
Approx airfare cost to the student $3000 + taxes and optional personal spending ($250-500). There will be no accommodation cost as you will be home-hosted with a Japanese family.
Applications close on Friday 23 November. Shortlisted candidates will be contacted for an interview at end of November 2018. Whilst a knowledge of Japanese language & culture is not a pre-requisite, an affinity with Japanese culture would be an advantage.
For further information please contact Barrie Suter 688-5501 (bazsuter@xtra.co.nz), Eric Lindblom 615-8680 (lindblom@xtra.co.nz) or Nachiko Schollum 684-7997 (nachiko@xtra.co.nz).
How to Apply
You can apply online using our application form.
Before you start the form, you'll need:
A photo of yourself (in JPG format)
2 Separate Written references (in DOC, PDF or TXT format)
A filled in permission slip (available below)
Either: a) A written piece to upload, b) A video to upload, c) a link to a video on youtube
Alternatively, download the application form below and email to bazsuter@xtra.co.nz
Or post to: Eniwa Exchange Trip
Timaru Sister City Committee
c/- Barrie Suter
191 Douglas Street
Timaru 7910
APPLICATIONS CLOSE ON FRIDAY 23 NOVEMBER 2018
ありがとうございました
[Thank you!]
Publish Date: 27 Sep 2017