Dog Park Timaru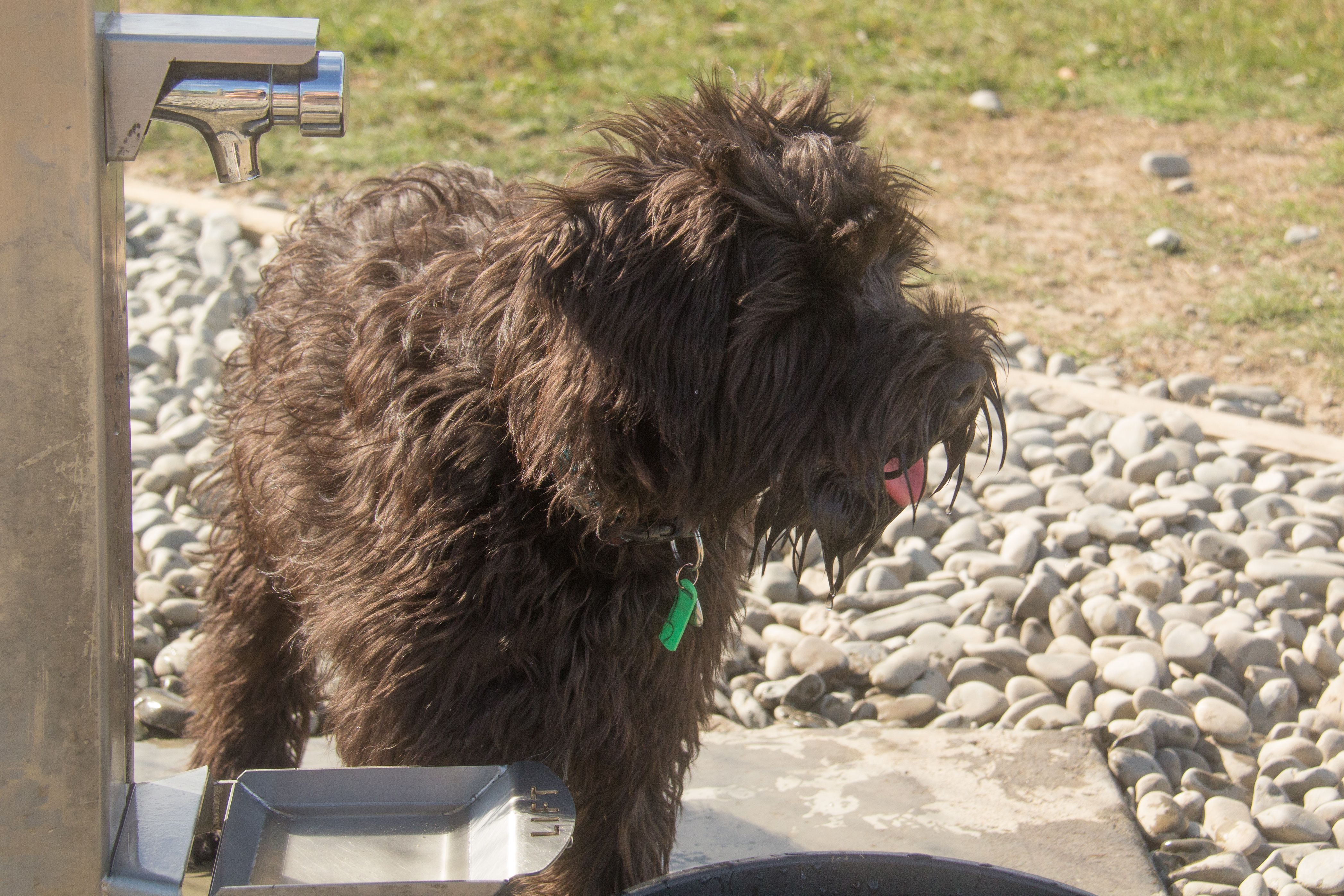 The Dog Park, located in Leckie Street, was opened in December 2014, less than a year after the first submission was made by the Timaru Dogs Park Trust to the District Council.
The dog park covers about two hectares, making it one of the larger dog parks in the South Island. Features include: seating, picnic tables, waste bins, drinking water, dog wash area, a large grassed exercise area, and semi mature trees.
Future development to the park will include off-site car parking, agility equipment and a link to the coastal walkway.
The park can be accessed from SH1, at the south end of Timaru.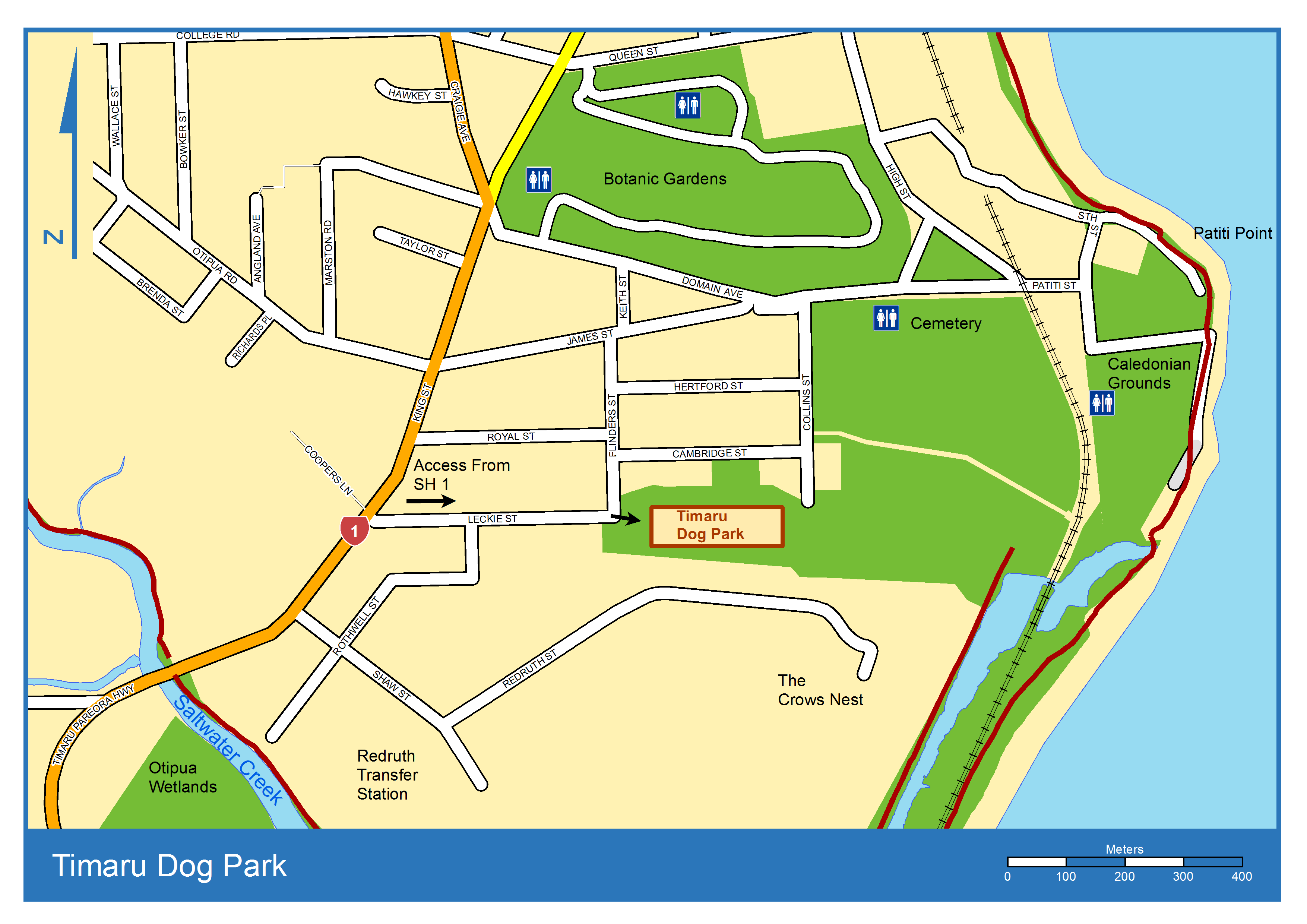 Last updated: 24 Feb 2021