Timaru Wastewater Treatment and Disposal
In 2016 the final project in the $62m wastewater treatment and disposal strategy was completed and commissioned.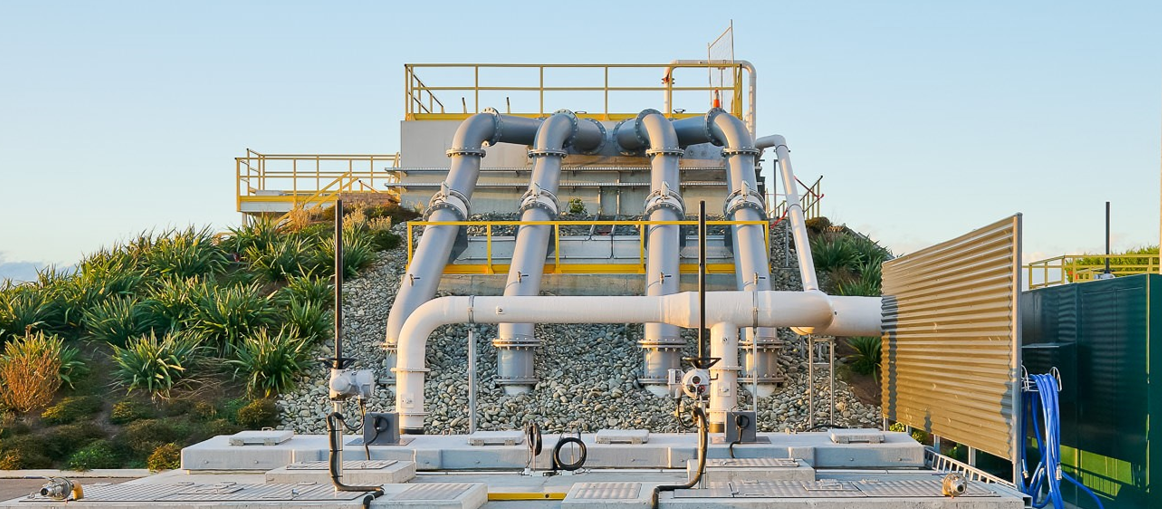 The strategy involved:
Removal of all wastewater discharges from rivers at Geraldine, Pleasant Point and Temuka.
Upgrading of the wastewater oxidation ponds at Geraldine, Pleasant Point and Temuka.
Construction of 42km of new trunk wastewater pipelines connecting Geraldine, Pleasant Point and Temuka with the new oxidation and maturation ponds at Aorangi Road, Washdyke.
Pre-treatment of industrial wastewater prior to discharge from each industrial site.
Separation of domestic and industrial wastewater pipework in Washdyke and the separate treatment of the two waste streams.
Construction of new trunk sewers from Station St, Timaru, to Aorangi Road including 3 new tunnels and an inverted syphon under Washdyke Creek.
Construction of a new wastewater screening treatment plant at Aorangi Road to treat the domestic wastewater from Timaru urban.
Construction of new oxidation ponds, a maturation pond and a planted wetland at Aorangi Road.
Continued milliscreening treatment of the industrial wastewater stream.
Combining of the domestic and industrial treated wastewater streams prior to final ocean disposal.
The project won the prestigious Institute of Public Works Engineering Australasia award for the best Wastewater Project in the 2015-2017 period. The overall result has delivered a modern and environmentally-friendly outcome for the Timaru District.
Last updated: 23 Mar 2022