Council is calling for nominations for significant trees to be included in the District Plan.
District Plan review
We are currently reviewing the District Plan (the Plan), and as part of that review we are looking at the policy and rules around significant trees. Significant trees are an important natural resource that contribute to the amenity and character of our urban environment, provide important ecological and biodiversity services, and may also have historical and cultural values. For a landowner, listing a significant tree in the Plan provides peace of mind that the tree has a level of protection no matter who owns the property in the future.
What trees are currently significant under the District Plan?
The current significant trees are on both Council land and private land. A list of the current significant trees can be viewed from: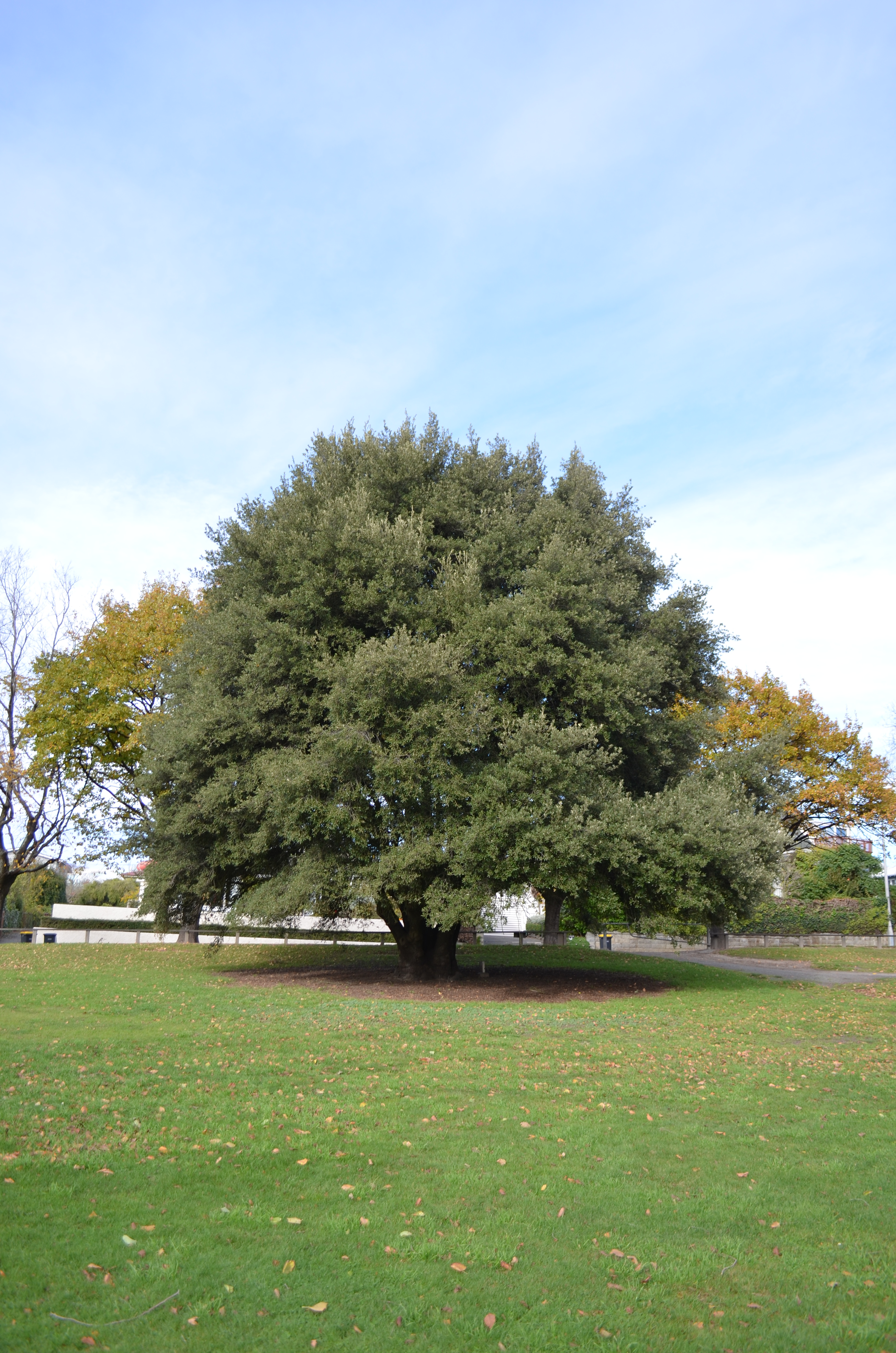 Ashbury Park Quercus ilex Holm Oak
What is Council's proposed evaluation method for significant trees?
The Standard Method for Tree Evaluation (STEM) will be used to assess potential significant tree candidates. The following matters will be considered in the STEM evaluation:
Size
Position
Presence of other trees
Occurence of the Species
Role in location
Useful life expectancy
Form
Scientific value
Historic value
Cultural value
Functional value
Ecological value
Stand landscape value
Other relevant factors
More information about STEM can be found from The New Zealand Notable Trees Trust.
How do I nominate a tree or group of trees for protection under the District Plan?
Anyone can nominate a tree for protection in the Plan even if you are not the owner of the property. The written approval of the land owner will be sought if a tree is not nominated by its land owner. Please note that nominations need to contain sufficient information to ensure the nominated tree(s) can be identified and evaluated.
Nomination is open from 24 May 2018 till 4 July 2018. If you wish to nominate a tree for protection under the District Plan, nomination can be made online here. Alternatively, nomination for the protection of a tree (or trees) under the District Plan can be made in writing on the Nomination Form to:
Email
dprfeedback@timdc.govt.nz
Write

Timaru District Council

PO Box 522

Timaru 7910

Hand in
Timaru District Council Main Office
2 King George Place
Timaru
Nomination Form is also available from Council's service centres at:
Geraldine Library and Service Centre, 78 - 82 Talbot Street, Geraldine;
Customer Services Reception, Timaru District Council, 2 King George Place, Timaru;
Timaru Library, 56 Sophia Street, Timaru;
Temuka Library and Service Centre, 72-74 King Street, Temuka
What happens after I have made a nomination?
Once a nomination is received, an assessment will be carried out to determine whether or not the tree is deemed to be suitable for protection. If the tree is considered suitable, it will be included in the Draft District Plan, which will be released for consultation as part of the District Plan Review. For more information on the District Plan Review, please visit timaru.govt.nz/dpr.
Publish Date: 24 May 2018