Latest Release: Council Submission to Government Three Waters Proposal.
For more than 150 years your community has been steadily investing in the assets that provide some of the best drinking water in the country, and wastewater that has supported our public health, economy and prosperity.
This page has been put in place so you can read more about our Mayor and Councillors' position on this issue, see an overview of the government's position and read the background documents.
This is an evolving process and there are still many unanswered questions, we'll continue to update these pages as more information is produced.
The government has not yet indicated whether there will be any public consultation on the plan going ahead, and it is likely the council will be asked whether to opt out of the proposal later this year.
There's a lot to think about. Our Councillors are taking their time and doing their own homework so that they don't sign away control of something so precious to our community, because once it's gone it's gone forever.
Timeline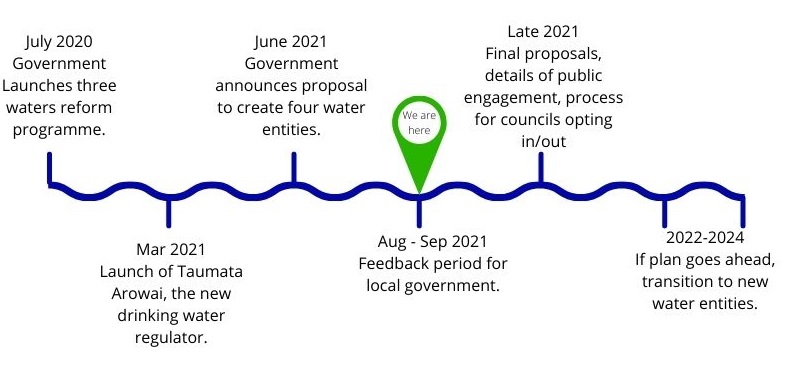 Current & Proposed representation model

Sections