Published: 24 Oct 2019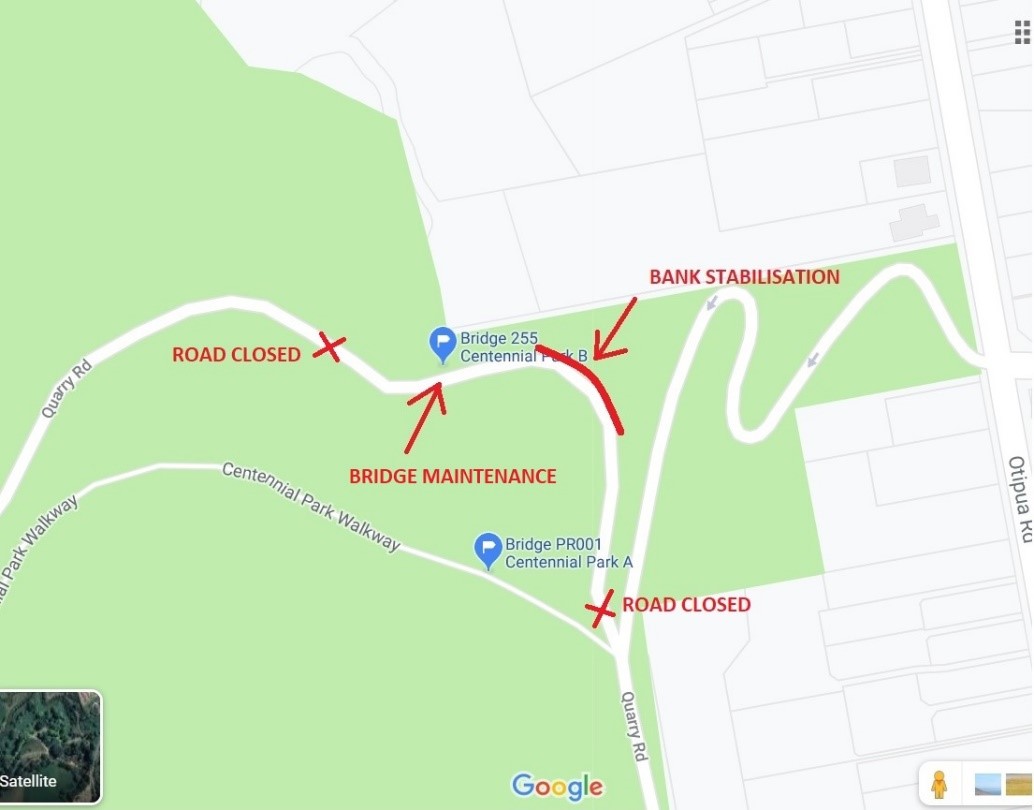 The Centennial Park Scenic Drive will be closed at points over four weeks from 4 November to allow for critical bridge work.
Timaru District Council's Land and Transport Manager, Andrew Dixon, says that road bridge at the eastern end of the Centennial Park Scenic Drive requires some major maintenance to ensure the bridge continues to remain safe and fit for purpose.
"The project involves replacing the timber structural elements of the bridge and repairing eroded banks adjacent to the road shoulder near the bridge approaches," Dixon said.
The work is programmed to commence from Monday 4 November 2019, and it is anticipated that the work will take three to four weeks to complete if weather permits.
"A road closure will be required for the duration of the work which will no longer allow through traffic in Centennial Park.
"The walking track which provides access from Matai Crescent to the area immediately north of the site will also need to be closed," Dixon said.
"Pedestrian and cycle access through Centennial Park from Otipua Road and Quarry Road will remain available but will require the use of the cycle tracks and the new cycle/pedestrian bridge near Quarry Road. Road vehicle access to Centennial Park will be available via the Claremont Road entrance.
"While there will be some disruptions, improving safety for all road users is important to us and we will endeavour to complete this work as soon as possible. We want to thank people in advance for their patience and understanding."
Last updated: 24 Feb 2021