Published: 06 May 2022
What's happening?
We're completing repairs to Hanging Rock Bridge 341, which crosses the Opihi River between Winchester Hanging Rock Road and Opihi Road.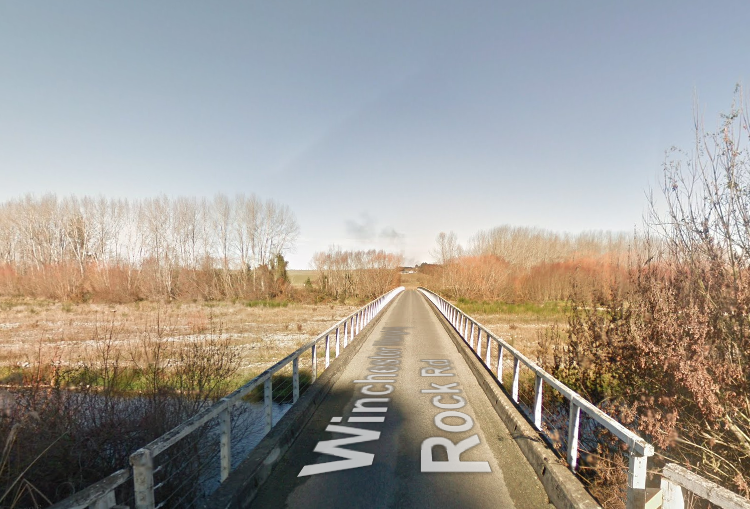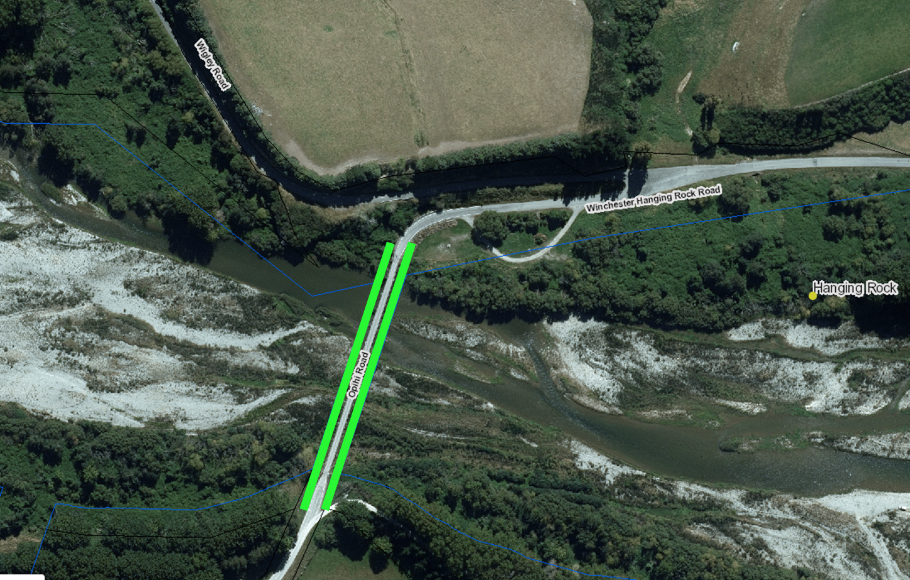 When? - UPDATED 8 AUGUST 2022
Works commenced in mid May 2022, but are currently on hold until further notice.
Bridge Closure/Detour Routes - UPDATED 8 AUGUST 2022
Hanging Rock Bridge 341 repairs have been put on hold until further notice. The continual high flows in the Opihi River and recent weather events have prevented contractors from being able to safely access the site, requiring us to cease works. We are working closely with Environment Canterbury and Fish and Game New Zealand to determine how future access could be best enabled, but this is unlikely to be until the river level drops substantially.
We thank you for your ongoing patience and cooperation, and will notify further once a new timeframe for repairs is determined, including any required closures. Weather dependent, the bridge will remain open to light vehicles until this time.
Further updates will be posted on this website as they arise.
Any queries can be directed to the Land Transport Unit on 03 687 7200.
Last updated: 08 Aug 2022