Published: 14 Dec 2017
**THE BOIL WATER NOTICE HAS NOW BEEN LIFTED**
LIMITED BOIL WATER NOTICE IN PLACE IN DOWNLANDS
Please note a boil water notice is in place in the following areas: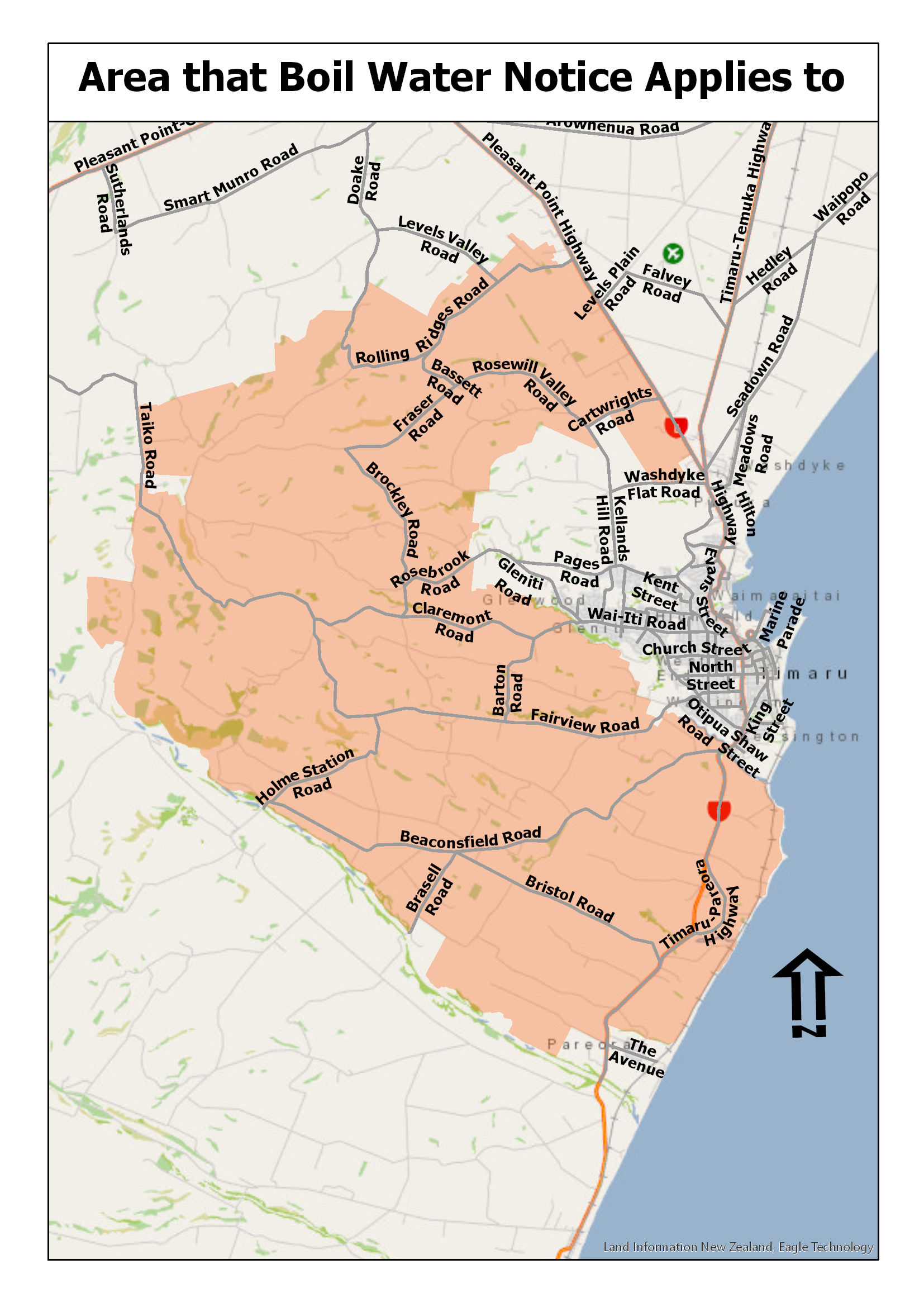 DOWNLANDS WATER - Please Conserve
People in the following Downlands supply areas are currently not being supplied:
Albury
Cave
Connington
Taiko
Limestone Valley
ALL DOWNLANDS USERS, PLEASE CONSERVE WATER - we are working to reinstate services as soon as possible.
PLEASANT POINT WATER - Please reduce usage
PLEASANT POINT WATER - PLEASE REDUCE USAGE
We've had a huge rise in water usage in Pleasant Point in the past few days and the system is beginning to struggle to provide water to some houses higher up.
The timing of if suggests it is garden usage related.
Everyone needs to reduce unnecessary water usage now.
Publish Date: 14 Dec 2017