Published: 06 Mar 2017
To celebrate Parks Week and Timaru Rocks our parks team are currently busy hiding 10 special prize rocks in TDC colours throughout our parks and reserves. There also some few ones amongst them that aren't prize winners, check the back for winning instructions.
There will be at least one in Timaru, Geraldine, Pleasant Point and Temuka. Just bring them into Customer Services to win your prize. (and don't forget to post a selfie!).
There are special arts pack prizes up for grabs, so get out there and enjoy our green spaces and good hunting!
Prizes may be claimed up until 31 March 2017 #timarurocks
Follow the TDC Facebook page for updates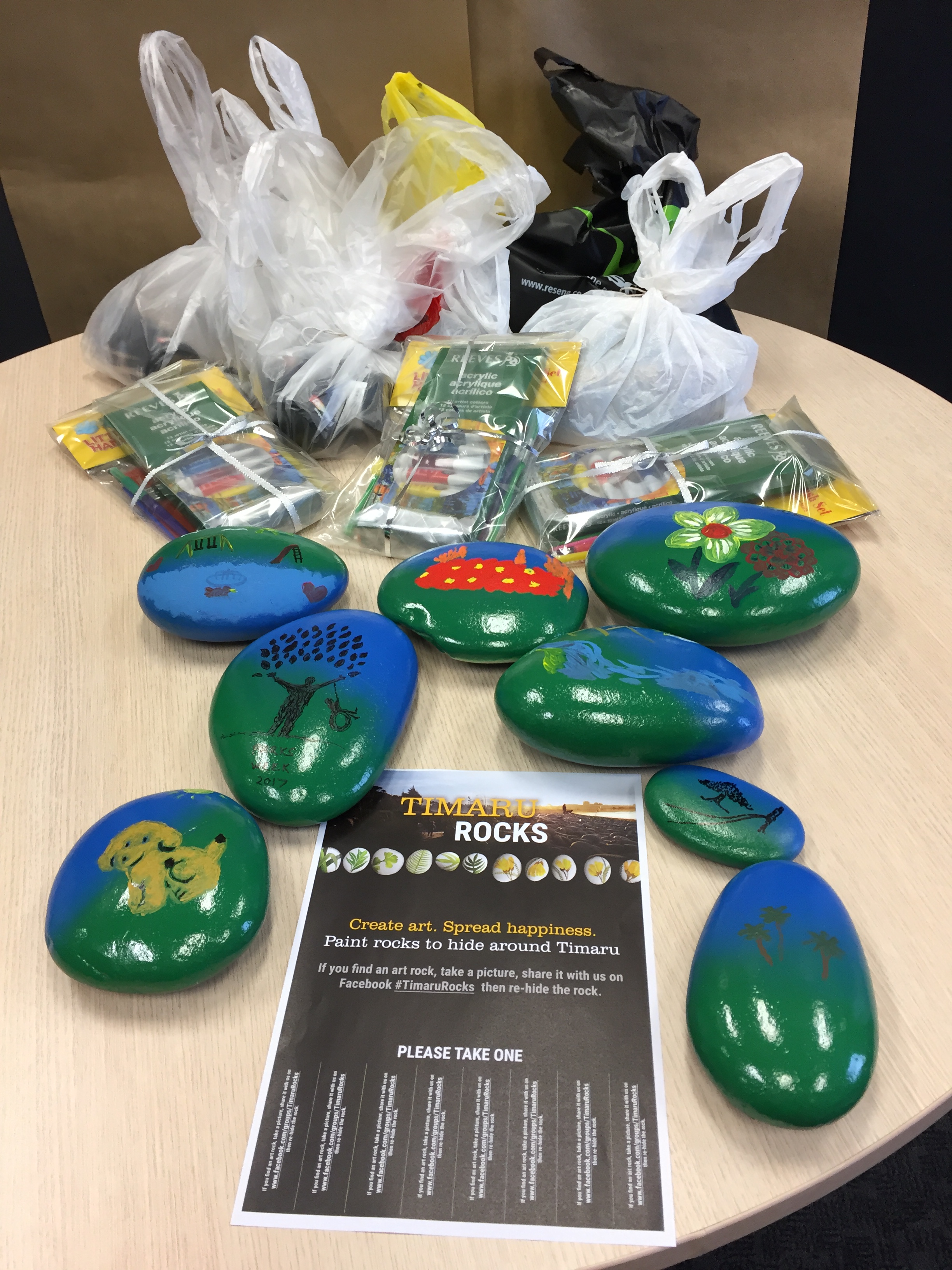 Last updated: 24 Feb 2021