Published: 07 Jan 2019
The walkway section from the end of Rothwell St Timaru to Redruth Park beside the Saltwater Creek (as shown on the map below) is closed until further notice. This is due to unseasonably high ground water levels in the area. This is being monitored and will be reopened as soon as possible. We apologise for any inconvenience to members of the public, and have shown alternative tracks on the map for your convenience.
Physical signage is currently being prepared, and is intended to be in place at the end of the week starting Monday 7 January.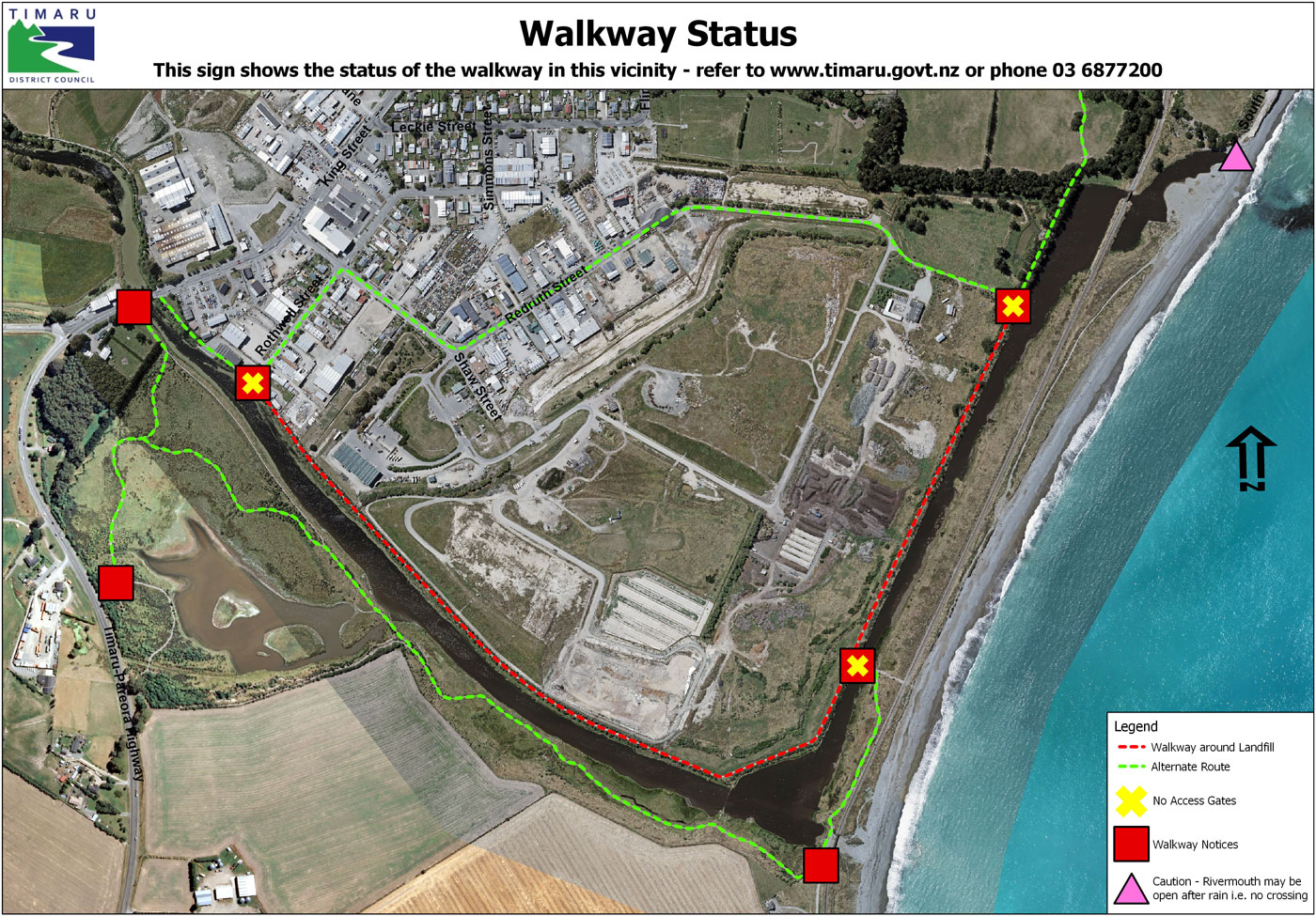 Additional Information
Status: CLOSED
Updates: Changes will be notified via Facebook and on this page.
Closure: From December 2018
Duration: This is subject to the amount of rain and changes in level of groundwater.
Reason: Leachate breakouts due to high groundwater.
Fencing: The fencing is permanent so the walkway can be closed effectively as required for public safety.
Publish Date: 07 Jan 2019