Published: 23 Aug 2019
Timaru District Council has opened the seaward side of the Saltwater Creek Walkway at Redruth as the first part of a staged reopening of the path.
The opening of the path, from the Otipua Beach Bridge northwards enables walkers to walk a loop track via the wetlands and link up with the coastal pathway network.
The path from Rothwell Street to the Saltwater Creek Bridge will remain closed while the landfill cell is completed and capped, as although gas levels are low there is still a risk that gas could gather. The walkway will open once the landfill cell is full and the capping work has been completed.
Council Waste Minimisation Manager Ruth Clarke said the team were pleased they were in the position to begin the staged reopening of the pathway.
"We've prioritised the safe opening of this part of the path as it is an important link between the Saltwater Creek / Otipua area and the rest of the coastal paths.
"Although we've managed to minimise the gas levels in the closed section, there is still a small risk of gas collecting along the pathway, which in certain circumstances could prove dangerous.
"The focus now is on finishing filling the landfill cell adjacent to the path, then putting the final cap and plantings on the site. This will provide a long term solution to the problem, and improve public amenity value along that part of the walkway
"While we don't want to keep the path closed any longer than we need to, safety is paramount."
Work to cap this section of the landfill is forecast to start over the summer. Gas levels will continue to be assessed.
The Otipua Wetlands path is suitable for walking and cycling, but as it is a wildlife sanctuary, dogs are not allowed.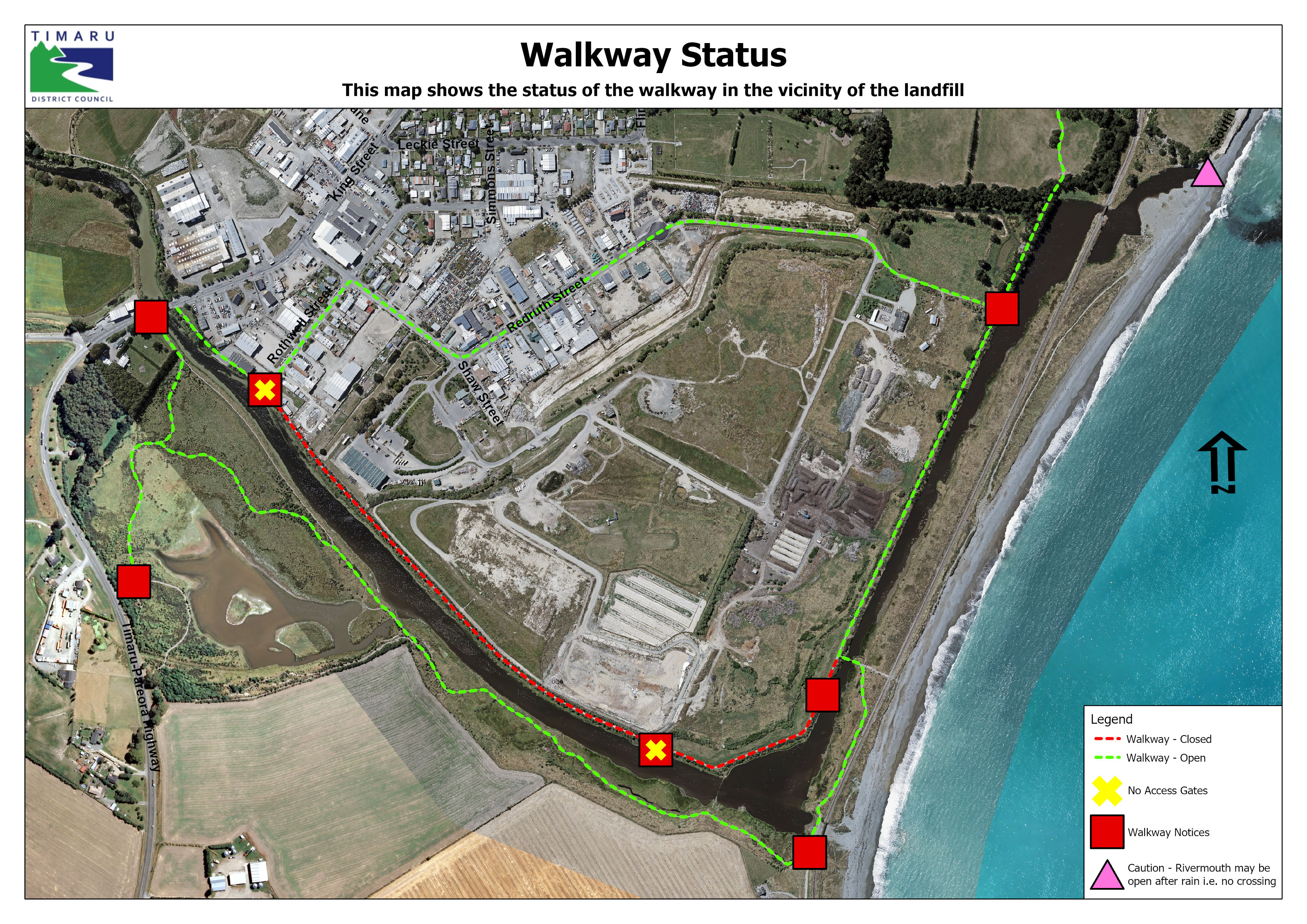 Last updated: 24 Feb 2021