Published: 26 Aug 2022
Why Te Moana Water rates have had to increase.
We have had some queries about the increase in charges on the Te Moana Scheme, and we apologise that this was not clear to you prior to this or if you feel you had no indication of the upcoming increase. Hopefully we can provide more insight here and better understand the reasons why we've had to make some significant investments in the scheme.
Why have we increased the rates?
To fund the $3million of upgrades required to bring the Te Moana scheme up to the necessary drinking water standards we've had to increase the rates scheme users pay. While this is significant up-front investment, it is paid over a long period of time to balance the cost between current and future users.
We try to keep costs at as sustainable a level as we can, including sourcing $800,000 of central Government support for this project, but the cost of running and upgrading a small water supply scheme like Te Moana, which has fewer than 700 connections, is still significant.
We do not cross subsidise rural water schemes, so you can be sure that the money you pay in to the scheme goes to the running and upgrade of only your scheme.
As the upgrades are nearing completion, the 2022/23 rates invoice is the first that features these increased costs.
What has increased?
There are two parts to rates charges on the Te Moana Scheme to ensure the charges are fairly shared amongst users, a tank charge for every tank supplied and then a unit charge for every unit supplied to these tank.
Tank Charge:
Increase of $299 from $527 to $826
Unit Charge:
Increase of $142 per unit from $253 to $395
Examples:
The average total increase in water rates across the whole scheme is 57%, but the total dollar amount depends on how many tanks you have and how much water you have delivered.
A small user with a single unit and tank will see an increase in their bill from $780 to $1221. This is a $440 increase, or about $8.50 a week.
A large user with 3 tanks receiving 14.4 units will see an increase in their bill from $5209 to $8166. This is a $2957 increase, or about $57 a week.
What does this increase get me?
Te Moana was commissioned in the 1970s and, although it has been well maintained over the years, much of the infrastructure has reached the end of its service life. The investment is required to bring the scheme up to current national drinking water standards and ensure it can cope with the declining source water quality caused by more frequent and significant rain events we're now seeing.
The increased rates are ensuring:
Your drinking water that will consistently meet the Drinking Waters Standards, which is a legal requirement.
A state of the art treatment plant that, when complete in October/November, will mean we can remove the current boil water notice and it's unlikely we will ever have to put one in place again.
A more reliable water system with built in resilience against the wilder weather conditions that we're likely to see in coming decades.
A water system that has room for growth to provide extra units and new connections.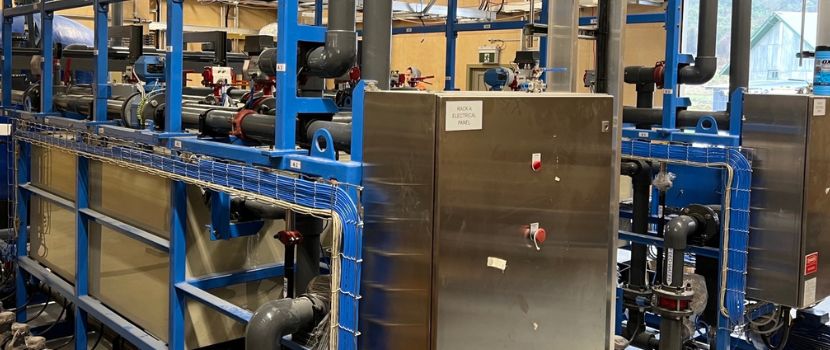 Inside the new treatment plant for Te Moana, which is currently nearing completion.
Unlocking growth and efficiency
The upgrades give us the ability for the first time in many years to both provide extra water where it's wanted and to connect more people to the scheme.
Provision of this additional capacity is funded through charges made to new connections at $6,500 per tank connection and $8,000 per unit, and not through the annual rates.
This ensures that existing Te Moana customers do not pay for new property owners connecting to the scheme in the future.
Growth in the scheme benefits both current and future Te Moana Scheme members, as it spreads the future running and upgrade costs over a higher number of consumers.
What about changes under Three Waters?
If the government proposal goes ahead this scheme would eventually become part of the South Island Water Service Entity (known as entity D). Timaru District Council has taken a position that we don't want this to happen, but we have little detail about how and when things will progress if it does.
One important thing is that getting this work done now means that it is in place prior to any possible transition, rather than competing on a regional basis with other projects.
We'll stay in touch with all our water consumers about any changes.
Share this info with friends and neighbours
If you have a neighbour, family member or friend on the Te Moana water supply scheme who doesn't receive our newsletters, please feel free to forward this to them.
You can also encourage them to sign-up to receive our updates directly at: https://www.timaru.govt.nz/temoanaupgrade
Last updated: 26 Aug 2022